Grady High School


Class Of 1970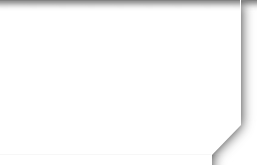 In Memory
Martha Barnes (Math Dept. Head)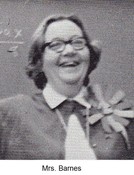 A brilliant mathematics teacher and student of Latin, Martha Barnes spent her more than 40-year career educating and influencing Atlanta children.

Mrs. Barnes taught math at J.C. Murphy Junior High School and Girls High before settling in 1954 at Henry Grady High School, where she served as chairman of the math department until 1980.

"She was instrumental in sending so many students to MIT in math and that sort of thing," said Fanny King of Atlanta, a former teacher at Grady. "She was smart as a tack, and the children loved her."

Mrs. Barnes taught honors classes at Grady and three of her students won the International Science and Engineering Fair, said her husband, Dr. Jarvis Barnes of Atlanta, a former math teacher and retired assistant superintendent with Atlanta public schools. Students are selected to attend the fair based on their performance at state science fairs.

She died Friday, Jan, 1, 2000 at Emory University Hospital from complications of heart problems and a series of strokes.

A Monroe native, Mrs. Barnes graduated from Monroe High School and Agnes Scott College with a degree in math. She was a member of the classical language fraternity Eta Sigma Phi and the American Mathematical Association.

Mrs. Barnes did graduate work at Emory University, Georgia Tech and the University of Georgia before receiving her master's degree in math from Georgia State University.

Though Mrs. Barnes enjoyed being challenged by a math problem, she was not as fond of technology, Mr. Barnes said.

"She went to Georgia Tech and studied computers, but she never did like them."

In her classes, Mrs. Barnes would always remember her students' birthdays by telling students that she heard a bluebird tapping at the window, bringing a birthday greeting, Mr. Barnes said.

She had a knack for it. She just had a great way of not only knowing math, but of teaching it," said her granddaughter, Martha Elizabeth Correll of Atlanta.

Though she did not teach Latin, Mrs. Barnes handled languages adeptly. "She was good at math, but she was better at languages. She could analyze, write and edit documents just beautifully," Mr. Barnes said.

While at Grady, Mrs. Barnes enjoyed attending the high school football games. She played tennis, enjoyed reading and traveled extensively. She and her husband had visited more than 60 different countries.

At First Presbyterian Church of Atlanta, Mrs. Barnes taught fifth- and sixth-grade Sunday school for 17 years. She was also treasurer on the executive board of the Emory University Hospital Auxiliary for more than 10 years her husband said.