Grady High School


Class Of 1970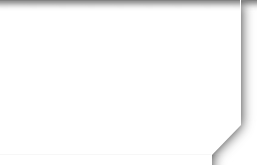 In Memory
Marcia Standard (Math)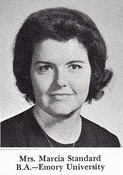 Marcia Standard embraced the research of Jean Piaget when it came to education. She applied his theory of cognitive development to teaching math and experienced success.


In 1981, after years as an educator and administrator at Grady and the Lovett School, she opened the Math Set. The educational center, on Pharr Road in Atlanta, provides everything from tutoring to remediation and test preparation.


Mrs. Standard tailored math education to a student's particular needs and learning style. The concept proved successful in helping poor math students boost their grades. Self-esteem, too.


Patti Breazeale came to work at the Math Set in 1993. She admired Mrs. Standard's passion and the center's learning environment. She eventually bought the business.


"It has a wonderful reputation," Mrs. Breazeale said, "and it was due to her. She loved children, loved teaching and loved the Lord. She felt like all three came together in her vision for The Math Set."


In 1991, Mrs. Standard moved to Nashville to be near her son. There, she opened another Math Set center and continued to tutor until shortly before her illness.


"Many of her students would turn their failing grades into A's," said her son, Dr. Scott C. Standard of Nashville. "Many of them have gone on to teach mathematics. She was tremendously influential."


Marcia Crawford Standard, 74, of Nashville and formerly of Atlanta, died of congestive heart failure at St. Thomas Alive Hospice in Nashville.


Mrs. Standard followed in the footsteps of her mother, the late Bess Crawford of Atlanta, in becoming a teacher. Mrs. Standard was part of the first women's class at Emory University, where she earned a bachelor's degree.


After the death of her husband, Henry "Mickey" Standard Jr., the North Fulton High grad obtained a master's degree in school administration from Georgia State University.


At the Lovett School, Mrs. Standard served as director of admissions and as the Lower School principal. She was active in the National Council of Teachers of Mathematics and served on the board of the Southern Association of Colleges and Schools.


When she lived in Atlanta, Mrs. Standard served on the board of Peachtree Road United Methodist Church. She taught Bible study and children's Christian education classes. In Nashville, she taught at Calvary United Methodist Church.


"Math and teaching were her passions," Mrs. Breazeale said. "She helped students feel good about themselves and about learning."


Additional survivors include a sister, Patricia Hartfampf of Atlanta; and five grandsons.